Campsite Palavas the Flots
Fancy a stay campsite in Palavas to enjoy the beaches and tourist spots in the Mediterranean? This will also be possible if you spend your holidays in campsite in Hérault au Bon Port****. Proche de Palavas the Flots, the situation of our campsite in Camargue allows you to travel as you wish to all the places in the Languedoc Roussillon region that interest you.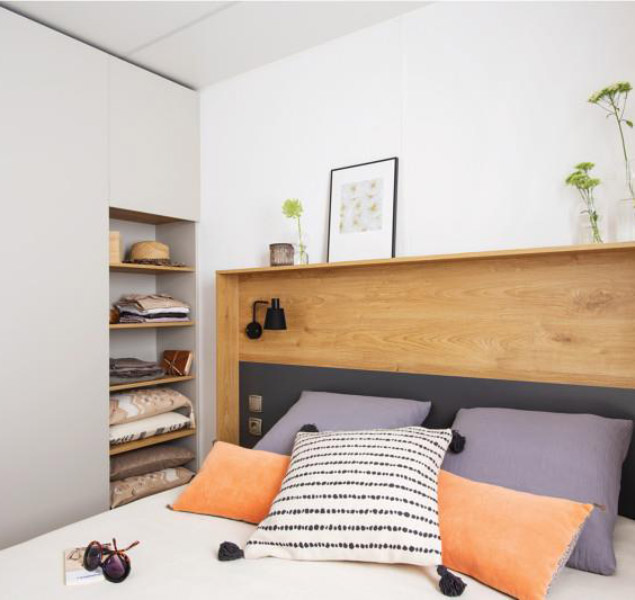 Mobile home rental near Palavas the Flots
You are looking for a campsite near Palavas the Flots or you wish to rent a mobile home in Palavas the Flots or in the surrounding area? There's a good chance you'll find the right mobile home for your needs at Camping Bon Port****, which offers mobile home rentals 30km from Palavas.
There are 10 different models that can accommodate from 4 to 8 people. Designed to meet the expectations of today's campers, they are recent and functional. You can choose yours according to the size and composition of your family or group. All of them have a terrace and are well-equipped, so don't hesitate to discover them in detail and why not book yours! Discover also our camping pitches for tent, caravan and motorhome!
Tourism and places of interest in Palavas the Flots
A stay in campsite near Palavas the Flots, is first of all the atmosphere of a fishing village and traditions in the South of France. Long called the queen of beaches, the seaside resort on the Mediterranean is worth a visit.
Buying fresh fish in the morning, as soon as the fishermen return from the busy quays, is a pleasure.
Palavas is associated with swimming, and rightly so. These vast sunny beaches slide gently down to the sea and you can dive in complete safety, under the blue flag. On the sand of the resort where beach volleyball was born, one still plays a lot of ball games. And many water sports are also practiced, especially in high season.
Well known on the beach side, Palavas also deserves to be discovered on the lagoon side. This immense wetland is home to numerous protected plant and animal species; a rich and fragile heritage, a discreet natural environment which is only revealed to those who get close to it and has earned it the Natura 2000 classification.
Night owls also enjoy the resort. Traditional festivals, outdoor concerts at the Guinguette, fireworks, merry-go-rounds at the Luna Park, open-air cinema at the Parc du Levant, there is something for everyone. Even the Phare de la Méditerranée organises themed evenings for families and friends to enjoy during your stay. en campsite Palavas. You can take a walk along the cycle paths to discover the city in a pleasant way.