Campsite Saintes Maries de la Mer
Looking for a campsite in Saintes Maries de la Mer? A campsite in the Bouches du Rhône or in the surrounding area of Languedoc Roussillon? Would you like to discover the history and traditions of the Grande Camargue while taking a break behind the ramparts of Avignon? It's at campsite Bon Port en Camargue is the place to be. Our family campsite in the Hérault, located on the borders of the Gard and Bouches du Rhône departments, close to the Vaucluse, will be an ideal base for visiting the Camargue. There is a swimming pool and waterslides for you to enjoy.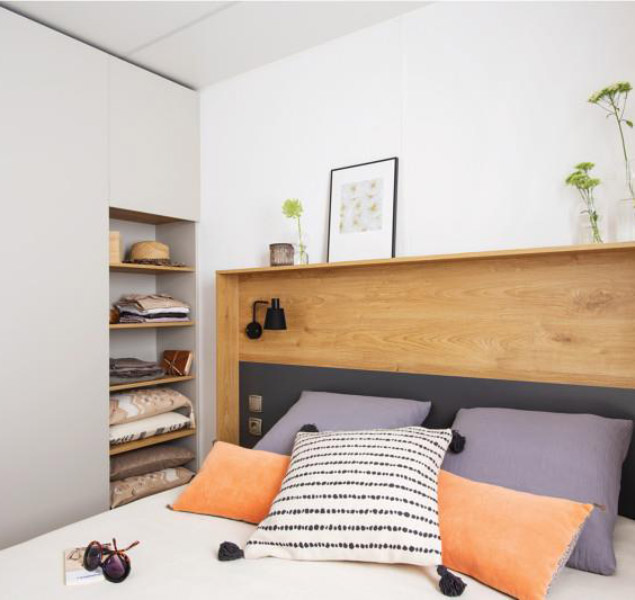 Mobile home rental near Saintes Maries de la Mer
You want a quiet holiday by renting a mobile home in Saintes Maries de la Mer in a shady, quiet campsite, close to the beaches and the main attractions of the Mediterranean region? The campsite Bon Port**** offers you all of this as its central location puts you just 40 km from the ;Saintes Maries de la Mer. You will find the right mobile home for your group or family, whatever their age. You will also find campsites where you can pitch your tent or camper van in peace and quiet. Find out more about the specifics and rental rates of our ten modern mobile home models in our campsites near Saintes Maries de la Mer, well equipped and comfortable, to prepare your next holiday in the South of France!
Tourism and places of interest in Saintes Maries de la Mer
Staying in campsite Saintes Maries de la Mer, is to enjoy all the history of the Camargue which perfumes the air of its capital. Everything here takes you back to the sea, even if the soul of this seaside resort on the Mediterranean remains in the place of pilgrimage that is Notre-Dame-de-la-Mer. From the narrow streets of the village, one always goes towards the beaches, the dunes and the manades. On foot or on horseback, there are so many reasons to discover the Camargue Regional Nature Park. From the vast Vaccarès pond, which owes its name to the cows that have taken up residence on its banks, to the lighthouse, the beach and the village of Beauduc, via the ornithological park of Pont de Gau.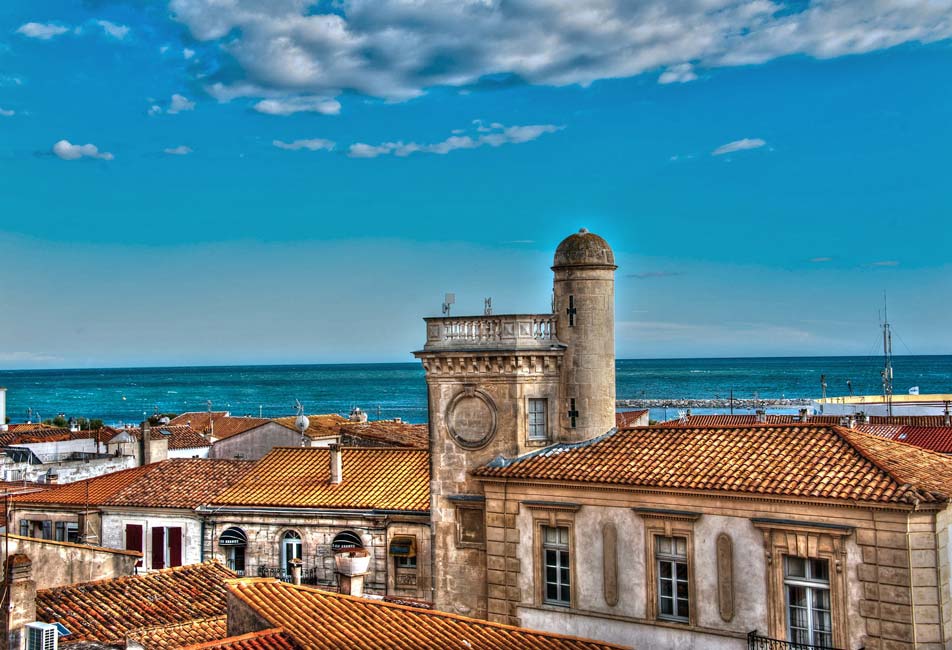 Everywhere, the whitewashed huts of the gardians, moored to the ground to protect themselves from the strong winds, bear witness to the imperative osmosis between man and nature. In the cradle of Camargue culture, you will learn all about the Camargue race, where the raseteurs (bullfighters) only approach the bull to steal its rosettes. This is also where you can enjoy the Festo Vierginenco, the ancestral festival where young girls wear the Arlesienne costume for the first time. Finally, don't miss a day of sunbathing on its large sandy beach!
Discover the towns around Saintes Marie de la Mer