Campsite Grau du Roi
The campsite Camargue Bon Port**** welcomes you to the South of France, a few kilometres from Grau du Roi near Port Camargue. Sheltered and quiet, our campsite will make an excellent starting point to all your favourite places in the departments of Bouches du Rhône, Hérault and Gard, and all along the Camargue coast.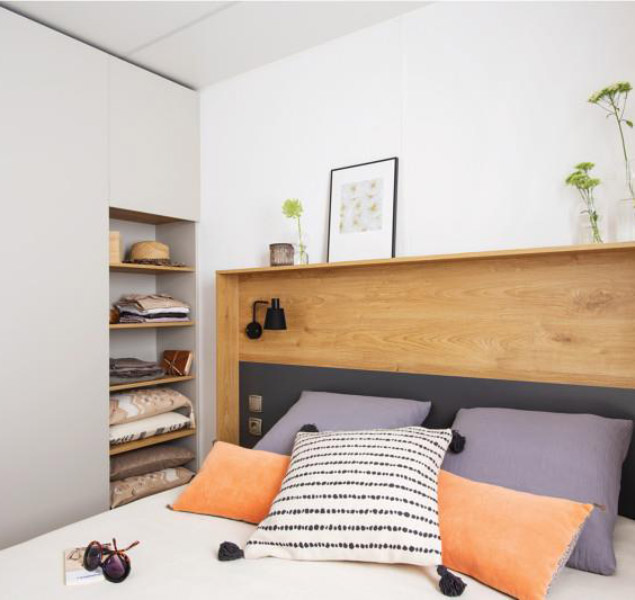 Rental mobile home near Grau du Roi
At the crossroads of all the paths bordering the Mediterranean in Occitania, the campsite Bon Port**** of Lunel will be the ideal place to rent a mobile home near Le Grau du Roi. Just 20 minutes from the seaside resort in Languedoc Roussillon, let yourself be seduced by the accommodation offered by our campsite near Grau du Roi. There are no less than 10 different models of functional and recent mobile homes available. Whether you are a couple with two small children, two couples of friends or a blended family with children and teenagers, we have a mobile home for you. The design and decoration may vary from one model to another, but our attention to maintenance and everyday facilities does not. Each mobile home has a covered or semi-covered terrace and is air-conditioned. Whether you are staying with family or friends, you can come and go as you please throughout the region and enjoy the campsite swimming pool and slides.
Tourism and places of interest in Grau du Roi
When thinking about a holiday campsite in Grau du Roi, you automatically think of the Mediterranean Sea and a fine sandy beach. Beautiful hours of relaxation on the Camargue coastline are in prospect.
The seaside resort is of course synonymous with beaches and swimming and will not disappoint you in this respect. But it has many other surprises in store for you.
Starting with the Port-Camargue district, which is home to the largest marina in Europe.
For fun, there are also parks for young and old. Babyland offers a pirate river, small electric cars and other rides; Amigoland opens its sensational attractions and fairground stands in the evening.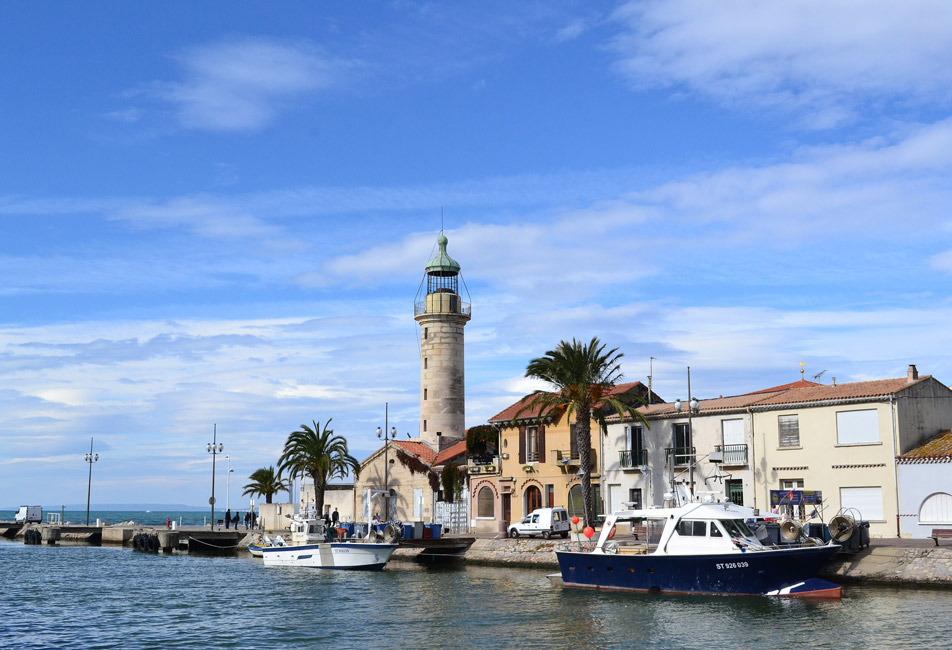 The whole family can experience the thrill of exploring the Seaquarium, which is devoted to underwater fauna: hundreds of multicoloured tropical fish, sea lions, seals and all kinds of sharks.
On the cultural side, don't hesitate to see the amazing show of the Cabaret Equestre des Sables.
On the nature side, Le Grau du Roi opens the doors to the Petite Camargue. From the dunes of the Pointe de l'Espiguette, an immense listed wilderness site, to the Etang de Salonique, ideal for walks and picnics, you will be filled with wide open spaces in kamperen Grau du Roi. You can also quickly get to Palavas les Flots or La Grande Motte.
Discover the towns around Le Grau du Roi