Campsite Lattes
On holiday in campsite in Hérault, it is sometimes difficult to choose between countryside and coastline.
The campsite Petite Camargue of Bon Port**** could well be the solution you need for your family holiday in the South of France. Campsite near Lattes, quiet but close to the beaches, it offers a perfect compromise for all your escapades in the Languedoc Roussillon region.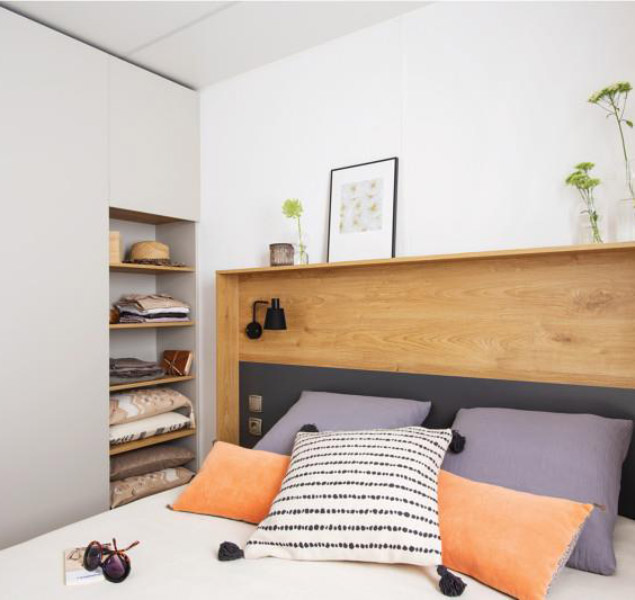 Rental mobile home near Lattes
Here you will find your holiday accommodation in mobil-home près de Lattes, less than 30 kilometres from the city. At Camping Bon Port**** you will find a selection of unusual mobile homes. As experienced camping professionals, we know that to have a great holiday you need to find the perfect accommodation for the whole family. Whether you are a 4, 5, 6, 7 or 8 person family or group of friends, we have the right mobile home or cottage for you. What they have in common is that they are all modern and functional, very well equipped and have a raised terrace. Some are designed to accommodate young children, others to comfortably accommodate people with disabilities. There are also large camping pitches for caravans, tents and motorhomes! The campsite's services and activities will do the rest. Imagine the beautiful walks you can take near the campsite. campsite in Lattes by staying in Bon Port****.
Tourism and places of interest in Lattes
Many people come on holiday to Lattez to enjoy the seaside and the beach. But it would be a shame to stay in campsite near Lattes without taking the time to visit all its places of interest.
A perfect compromise between a city with a rich past and the power of nature, Lattes has the appearance of a small Occitan Venice. Situated in the centre of a plain crossed by the river Lez and facing the Mediterranean Sea, the port of Lattara was founded in the 6th century BC by Etruscan conquerors. Since then, the city has continued to evolve and to discover its history, a visit to the Henri Pradès archaeological museum is a must.
The city is lively and it is very pleasant to sit on the terraces facing Port Ariane, its marina, as well as to stroll along the shady banks of the Lez.
But it is the osmosis between the old town and the surrounding nature that will give you the most beautiful moments, especially at the Etang du Méjean. A beautiful protected ornithological reserve, the place and its Maison de la Nature will surprise you with the diversity of the natural environments it shelters. The observatories and signposted paths will allow you to admire horses as well as coypu, flamingos, stilts and turtles. But its special feature is that it is also home to many white storks.
Discover the cities around Lattes